The Christmas tree is the undisputed heart of any holiday home. It gives living spaces an air of anticipation and fills it with cheer. At the same time, it provides a stunning visual statement that shows what the holidays mean for the family. This centerpiece also effortlessly links all the holiday pieces placed inside the house, creating a harmonious scene that exudes delight.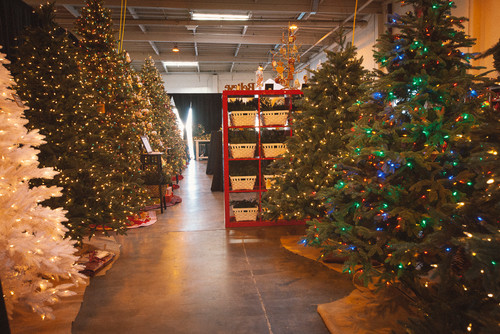 However, selecting the perfect Christmas tree is a challenging task. There are a number of factors that must be taken into consideration. To help you with this exciting decision, follow this helpful guide about how to choose the perfect Christmas tree for your home.
Finding the Perfect Location in Your Home
In selecting a home for your Christmas tree, remember that the location should be a room where the family gathers frequently. It is, after all, the centerpiece of any holiday home. Foyers and living rooms are always excellent choices. These are rooms that are used for parties and celebrations, so family members and guests can see the grand tree and bask in its light and atmosphere. Corners or bay windows inside large rooms are also places with enough space to accommodate the entire tree without having to rearrange your furniture.
Do make sure that there is a considerable distance between your tree and heat sources, such as air vents and fireplaces. It's also important to consider placing your tree in a corner or against the wall, so it doesn't disrupt the natural foot traffic pattern inside your home.
Choosing the Right Height
The height of a tree is one of the most important factors to consider. Selecting a tree that's too tall or too short can compromise the lovely design aesthetic you have painstakingly created for the holidays. Measure the ceiling height first and then work from that measurement. If you know the size of your tree topper, be sure to include that as well. With the stand, the tree should be at least a foot lower than your ceiling.
Do also remember that a tree is too short if it doesn't even reach your wall's halfway point. It should be at least in the upper 2/3 section of the wall.
Picking the Right Shape
Most artificial trees, like the ones carried by Balsam Hill, offer various shapes to fit any space. Envision the area you have selected in the previous task, and see what works pleasingly using these choices:
A classic choice that mimics the breath-taking profile of evergreens, this type offers lush foliage and sturdy branches ideal for heavy ornaments.  This is perfect for living rooms and foyers.
Narrow Tree
A more compact version of our previous variant, this type is perfect for smaller rooms. It also retains an opulent visage despite being relatively thin.
The narrowest option available, this options works best in living rooms with vaulted or high ceilings.
The most unique option available, this tree is flat on one side and full on the other, making it an excellent addition to lofts and apartments.
Choosing the Right Width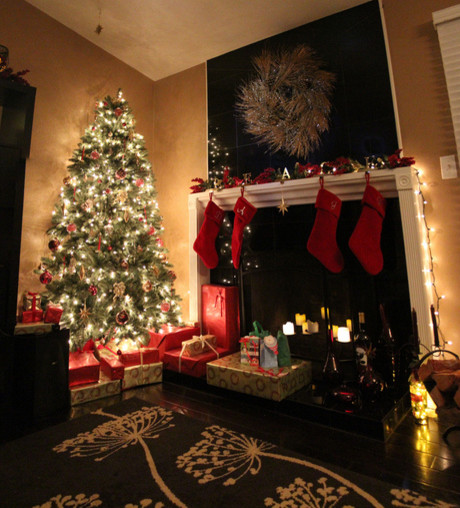 Using your two tape measures, make a box outline that spans how far you want your tree to extend into. You can also adjust the box to a size that's proportional to the space you selected. There should be around a foot between your walls and your tree. This is to ensure that your tree has the ideal space to radiate and spread beauty to your room. A tightly enclosed space will make your tree look stuffy and will impede it from expressing the fine details of your selected ornaments.
If you have a limited amount of space, consider purchasing the beautiful narrow or slim trees that Balsam Hill sells. This will allow you to have a more compact piece without compromising the superb realism every home deserves.
Selecting the Right Theme and Ornaments to Go With
Once you have your tree all prep up, it's time to decorate it. There are a lot of types of ornaments available in the market, and because of this, choosing the right one can be an overwhelming task. Since there is really no wrong method in decorating a tree, it's always good to start with what you like or what you think is important to your family. Here are several tree ideas to inspire you.
In this design, green and a deep fuchsia shade play on the classic Christmas colors, but because the decorator added bright flowers and clear lights, there is now a touch of freshness to this traditional tree. Even the gift wrapping echoes the various tones, tying it all together. To create a wonderful balance among the colors, consider using gold ornaments. To create a more festive look, use trimming, garlands and swags as a backdrop.
For something more comfortable, you can always take the rustic aspect of decorating. In the image above, the tree is not as heavily adorned as the common ones we see in some homes. It is mostly bare, showcasing the natural beauty of the Christmas tree itself. As for the decoration, there are simple wooden ornaments, that beautifully complement the branches and foliage of the piece. It is also decorated with small  clear lights, that further enhance its starry  appeal. This piece is especially perfect if you want a more casual feel for the holidays. It is also ideal for cabin-like spaces with hardwood floors and wooden ceilings.
You can also captivate people by combining nature with a glamorous flair. In this tree, traditional lights and gold balls are decorated on the tree, providing a layer of elegance that fits most homes. On top of that, there are also branches, golden pinecones, and fabric-made owl figures. This lovely combination creates a pleasant vision; that of a fresh evergreen on a mountainside, filling rooms with an unmistakable enchanting atmosphere.
Homeowners who prefer to use the traditional red and green hues will also benefit from adding a new hue into the mix. Blue isn't traditionally a color used for the holidays, but adding it in your scheme showcases a sophisticated Americana tree that's brimming with appeal. Add blue baubles to your typical tree for a nice contract. This will make your piece burst with life and brilliance, making your décor theme more exciting.
Select the perfect Christmas tree for your home and holiday festivities today with this guide from Balsam Hill.
—
Photo Credits
Photo 7 from Pinterest
Photo 8 from Pinterest