Decorating for Autumn: A Warm Welcome in Your Porch, Patio, and Portico
The vast outdoors rapidly change once fall arrives. A fine way to welcome the gorgeous new season is to redecorate your home exteriors and give them a wonderful look that perfectly matches autumn. In our second feature on Decorating for Autumn, we give you marvelous ideas for your porch, patio, and portico that will brilliantly complement the deep and spectacular colors of everyone's favorite season.
Photo by blmiers2 via flickr. CC BY NC-SA 2.0.

The Splendor of Fall Wreaths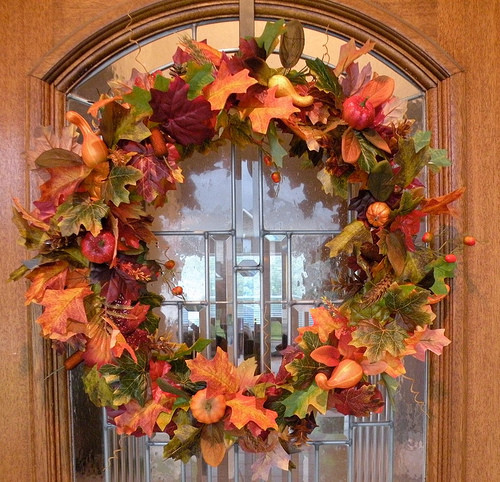 One of the easiest ways to give your outdoor space a touch of autumn color is to hang a fall wreath on your front or backdoor. Pick out a wicker woven wreath base filled with assorted fall leaves that feature the radiant hues that are present in the landscape. This addition perfectly complements most door colors and immediately marks your front entrance or patio with the atmosphere of the season.
The Beautiful Blooms of the Season
Autumn is also known for its enchanting blooms, so filling the space near your portico or back porch with some is always a wonderful idea. Pansies, mums, sunflowers, sedum, aster, and coneflowers can bring a fresh atmosphere to your exteriors. You can also hang these blossoms for a more elegant look. What's particularly delightful is that autumn blooms set the ideal mood in your home and establish the tone that the rest of your indoor spaces will have.
The presence of vibrant flora can also benefit your fire pit area. A touch of color makes this place of warmth all the more appealing. What's even more marvelous is that the glow from the fire accentuates the lively shades of your potted plants.
The Bountiful Harvest of Autumn
Nothing embodies fall more than pumpkins and gourds. They have become a symbol of this time of year and a staple during Halloween and Thanksgiving celebrations. Naturally, these make excellent décor pieces. Pumpkins lined up on your front porch can create a subdued but sophisticated visual. These pumpkins, when placed near fall flora, also bring life and an air of holiday anticipation to your space.
For a more prominent décor piece, you can also consider creating a generous display on the side of your gazebo or near your patio. Arranging pumpkins with yellow and orange blooms in pots can create a striking display that instantly attracts attention. The mix of autumn hues complements the falling leaves and adds brilliance to this often bleak climate and shorter days of the year!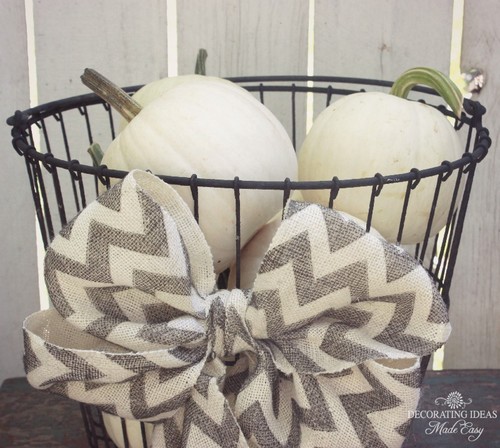 If décor enthusiasts prefer a more subtle and elegant appearance, pumpkins can also be spray-painted to make them silver or white. These coated pumpkins make excellent accent pieces for modern homes with clean décor schemes. Place them inside a basket and put them in a corner of your patio or on your windowsill. You can also secure them on top of your rails. These will convey the classic appeal of autumn while exuding modern sensibilities.
Fill your outdoor spaces with the captivating allure of the season with these decorating ideas from the Balsam Hill blog.